Xencelabs customers will receive a free Rebelle 6 license when purchasing the Pen Tablet Small or a Rebelle 6 Pro license with the purchase of a Pen Tablet Medium, Pen Tablet Medium Bundle, and Pen Tablet Medium Bundle SE from NOW
PORTLAND, Ore., May 22, 2023 (GLOBE NEWSWIRE) — Xencelabs Technologies Ltd, a global company providing digital drawing solutions, is thrilled to announce a strategic partnership with Escape Motions, the developer of the award-winning Rebelle painting software. The collaboration will provide solutions for artists in the global community who want to use cutting-edge digital painting tools, offering an extraordinary creative experience.
Rebelle, created by the passionate team of creatives and programmers at Escape Motions, is an award-winning hyper-realistic painting software renowned for its exceptional oils, watercolours, and other wet and dry media. By simulating real-world colour blending, wet diffusion, and drying, Rebelle faithfully replicates the interaction between natural media and the canvas, allowing artists to explore their creativity with remarkable precision and authenticity.
As part of this partnership, Xencelabs customers will now receive a complimentary Rebelle 6 license with the purchase of a Pen Tablet Small. This offer extends further to include a Rebelle 6 Pro license with the purchase of a Pen Tablet Medium, Pen Tablet Medium Bundle, and Pen Tablet Medium Bundle SE. This limited-time deal is available now till June 30, 2023, allowing artists to immerse themselves in the world of digital painting with the powerful combination of Xencelabs Pen Tablets and Rebelle software.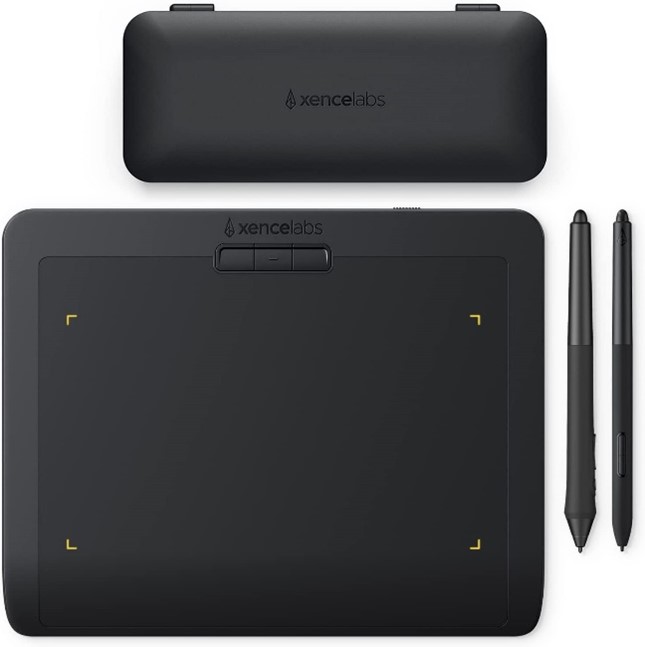 Pen Tablet Small
Xencelabs is renowned for providing best-in-class digital drawing solutions that empower creative professionals to expand their artistic capabilities and enhance productivity. With features for a better sketching experience and a quicker workflow, the Xencelabs Pen Tablets provide unsurpassed precision and dependability. They have a modern, minimalist design that prioritizes comfort and functionality. The artist's needs were considered while designing the Xencelabs Pen Tablets, which have changeable LED lights to designate the drawing area and softly curved palm rest for optimal ergonomics.
One of the key features of Xencelabs Pen Tablets is their pressure sensitivity, which utilizes advanced technology to increase sensitivity at the pen's point of contact with the tablet. This enables artists to effortlessly create and control even the lightest marks, allowing for precise and nuanced artwork.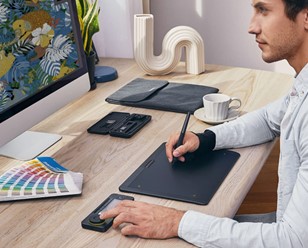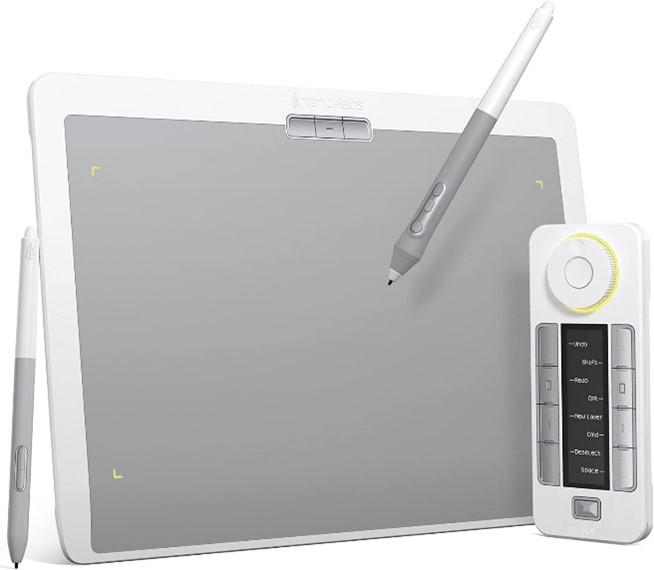 Pen Tablet Medium and Medium SE bundle
"We are excited to partner with Escape Motions in North America first, then uplevel to the globe, bringing the power of Rebelle to the creative community," said Hannah Imperial Cannon, Director of Business Development, Sales & Marketing North America at Xencelabs. "Combining the unmatched capabilities of Xencelabs Pen Tablets with the hyper-realistic painting experience of Rebelle software opens up endless possibilities for artists to unleash their creativity and produce stunning digital artwork. This partnership reaffirms our commitment to providing top-of-the-line tools that inspire and empower artists worldwide."
To learn more about the Xencelabs Pen Tablets and the free Rebelle 6 license promotion, please visit https://www.xencelabs.com/rebelle
Availability
The Pen Tablet Medium Bundle including the Quick Keys and pen accessories is available on the Xencelabs store for $359.99/£329.99.
The Pen Tablet Medium Bundle SE in Nebula white available on the Xencelabs store for $379.99/£339.99.
The Pen Tablet Small is available from the Xencelabs store for $199.99/£179.99.
Media Contact
Jean Shen
Senior Global PR Manager
Email: jean.shen@xencelabs.com
Photos accompanying this announcement are available at
https://www.globenewswire.com/NewsRoom/AttachmentNg/3a90f111-fb2d-41a4-b2ce-6976a1ebd253
https://www.globenewswire.com/NewsRoom/AttachmentNg/5d98d685-e8ad-418c-b988-7b527d05c5c9
https://www.globenewswire.com/NewsRoom/AttachmentNg/e2755c2d-37b3-4c8e-b62a-1d6b561d4b9e
https://www.globenewswire.com/NewsRoom/AttachmentNg/b98becfa-6fad-47b3-b26d-944034572186