Premio "Legalità e Merito"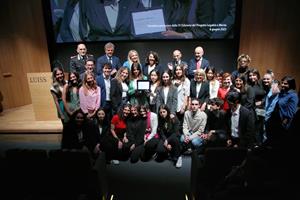 Premio "Legalità e Merito"
Stimulating dialogue between the university and high school students, combating educational poverty, and promoting the transmission of values such as legality, the fight against corruption, mutual respect, environmental protection, and culture while fostering individual talent – the project Legalità e Merito (Legality and Merit), born from an idea by Luiss Guido Carli's Vice President Paola Severino and promoted by the university itself, has reached its 6th edition.
Severino has had a prominent career in academia and politics, specializing in criminal law and criminal procedure. She is a former Italian Minister of Justice who coordinated and participated in research units for national and international projects. She also received numerous awards for her scientific and professional work.
Presenting the winning ideas of the initiative Legalità e Merito in Rome's Luiss campus were also the Minister of Education and Merit Giuseppe Valditara, the Minister of University and Research Anna Maria Bernini, the Minister of Justice Carlo Nordio (via video message), Vice President of the Superior Council of the Judiciary Fabio Pinelli, the National Anti-Mafia and Anti-Terrorism Prosecutor Giovanni Melillo, and the President of the National Anti-Corruption Authority Giuseppe Busia.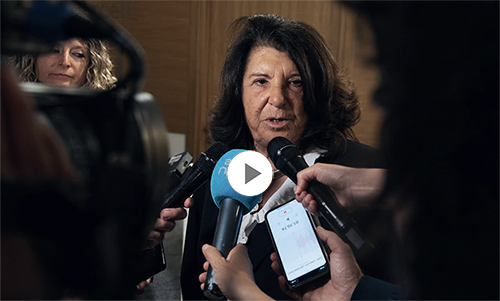 Over the past six years, Legalità e Merito has reached over 4,200 students throughout Italy. Some of them, after enrolling at Luiss, have decided to participate in the project again, this time as Ambassadors.
This year's edition saw the participation of over 170 students from the university, a record number since the start of the initiative, along with 28 coordinators comprising research fellows, doctoral students, and Luiss's tutors, who facilitated the development of projects and ideas by young people from 12 schools, 4 Juvenile Penal Institutes (in Acireale, Caltanissetta, Bari, and Florence), and 4 Social Service Offices for Minors (in Rome, Trieste, Naples, and Palermo).
During the closing ceremony of Legalità e Merito, three projects were awarded. The winners were: the video Sounds and Colors that Silenced My Life from V. Capalbi High School in Vibo Valentia, a story of hope against self-isolation, dedicated to the redemption of a girl with Hikikomori syndrome; the work of the Juvenile Penal Institute in Bari, titled The Room of Affection, which proposes the creation of a space where young detainees can more easily meet their families and friends, fostering personal relationships, combating emotional isolation, and facilitating the reintegration process; finally, the audiobook United in Diversity from the S. Livi I.C.C. in Prato, which highlights the importance of forming school classes that promote inclusion and the principles of European citizenship among different cultures and nationalities.