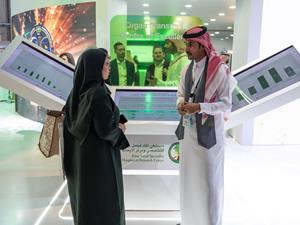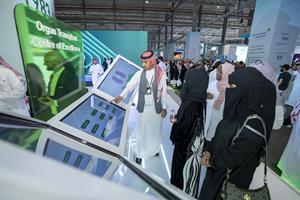 RIYADH, Saudi Arabia, Oct. 29, 2023 (GLOBE NEWSWIRE) — In a historic achievement, the Organ Transplant Center of Excellence (OTCoE) team at King Faisal Specialist Hospital & Research Centre (KFSH&RC) has successfully performed the world's first fully robotic living donor liver transplant in the Kingdom of Saudi Arabia—a move that solidifies KFSH&RC's position as a global leader in minimally invasive transplant surgery.
KFSH&RC's pioneering approach employed state-of-the-art robotic technology to conduct both donor and recipient surgeries with precision and minimal invasiveness, eliminating the need for a hybrid approach. While other centres offer minimally invasive liver transplants using mixed techniques, KFSH&RC is the only centre to complete a fully robotic living donor liver transplant surgery successfully.
This accomplishment represents a significant leap forward in the history of transplantation, a testament to the centre's commitment to advanced practices that enhance healthcare outcomes, improve the patient experience, and boost hospital operational efficiency. It has also led to a reduction in the risk of complications, recovery time, and the length of hospital stays.
As a strategic health partner at the Global Health Exhibition held in Riyadh from October 29 to October 31, KFSH&RC is showcasing its latest innovations at the forum. Attendees will gain insights into the OTCoE's expertise in applying cutting-edge technologies to expand healthcare possibilities.
KFSH&RC has set records in successfully conducting reciprocal kidney transplants, a medical approach that facilitates kidney transplants between two donors from different families simultaneously. In 2022, the program achieved a remarkable milestone by completing 91 reciprocal transplants, surpassing its international counterparts.
KFSH&RC's OTCoE is a pioneer in the Kingdom, representing one of the most advanced and comprehensive facilities for multi-organ transplantation in the Middle East. Its services encompass kidney, liver, lung, pancreas, and intestine transplants, collectively called solid organ transplantation.
KFSH&RC is globally renowned for its exceptional contributions to specialized healthcare, commitment to innovation, and dedication to advanced medical research and education. Furthermore, KFSH&RC is steadfast in its pursuit of developing medical technologies and elevating the standard of healthcare globally by collaborating with major local, regional, and international institutions. It is committed to delivering world-class clinical, research, and educational services.
Contact information:
kfshrc@mcsaatchi.com
Photos accompanying this announcement are available at https://www.globenewswire.com/NewsRoom/AttachmentNg/888a9b0a-3cd2-4186-ab5e-b44eb8f0d9cb