Bed waiting time reduced from 32 hours to 6 hours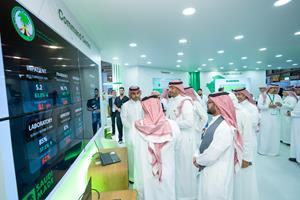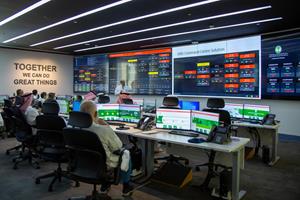 RIYADH, Saudi Arabia, Oct. 30, 2023 (GLOBE NEWSWIRE) — Healthcare providers are facing a continuous increase in the demand for healthcare services, necessitating a redirection of efforts towards improving the operational efficiency of healthcare institutions. In response to this challenge that healthcare providers worldwide face, the Capacity Command Center in King Faisal Specialist Hospital and Research Centre (KFSH&RC) has emerged as a pioneer in enhancing operational efficiency by implementing globally recognized procedures. It essentially aims to improve overall healthcare outcomes in alignment with the goals of Saudi Vision 2030.
Since its launch in September 2021, the Center has executed over 170,000 intervention procedures, significantly reducing bed waiting times from 32 hours to 6 hours. The emergency department has also seen a 14% reduction in waiting times. Furthermore, waiting times in the pharmacy and laboratory have improved, with over 90% of beneficiaries receiving services in less than 15 minutes.
Since its establishment, the Center has become the primary source for data-driven decision-making, it continuously monitors patient movements to maintain care quality, adhere to standard operating procedures, and predict demand volumes to mitigate risks and address potential challenges.
Simultaneously, as a strategic health partner at the Global Health Exhibition in Riyadh from October 29-31, KFSH&RC showcases its mechanisms for improving operational efficiency, healthcare outcomes, and the patient experience, positioning itself as a leading healthcare solution in the region.
The Capacity Command Center relies on a strategy that adjusts business plans and interventions based on evidence-based practices driven by artificial intelligence to improve workflow mapping and planning. The Center's services include technical reporting, data mining, operational performance enhancement, and review processes and plans, culminating in regular report issuance.
This Center is part of KFSH&RC's ongoing efforts to harness all resources and bring the latest technologies to improve outcomes and operational efficiency. It aims to be the optimal choice for every patient seeking specialized healthcare services, making these services accessible to a broader range of beneficiaries.
KFSH&RC is globally renowned for providing specialized healthcare and is a pioneer in innovation, advanced medical research, and medical education. The institution actively seeks to develop medical technologies and enhance the standard of healthcare worldwide, collaborating with leading local, regional, and international organizations to deliver world-class services in clinical, research, and educational domains.
Contact information:
kfshrc@mcsaatchi.com
Photos accompanying this announcement are available at https://www.globenewswire.com/NewsRoom/AttachmentNg/fe240c06-779b-48f8-bf90-542602be547f
https://www.globenewswire.com/NewsRoom/AttachmentNg/879c9435-ea23-47f2-b81a-240a1e2bb3a5